Coding Games List
Games that teach children how to code, ranging from the basics to the more advanced levels.
Get your child interested in coding while learning some Javascript at the same time with this fun yet educational robot-battling game, Code Warriors - Hakitzu Battles!
10
rate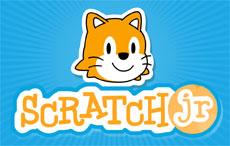 Let the 5- to 7-year-olds in your family learn how to code with Scratch Jr.
9
rate
Your child will be able to learn to code from the very basics right up to higher difficulty levels with the adorable little robot, Coddy, in Coddy: World on Algorithm.
10
rate
Tekkie Uni is an online educational program that offers coding and robotics courses for kids of ages ranging from 8 to 17 years old. The program provides a variety of courses, each of which is tailored to kids of different coding proficiency and age range.
10
rate
Featured Games
Adventure Academy From the creators of one of the world's leading learning program, ABCmouse, Adventure Academy is a brilliant virtual world game that's cleverly designed to be both fun to play and also educational. It covers a wide range of topics from science and math to English and is suitable for kids between the ages of 8 to 13.
ABCmouse Welcome to a very comprehensive set of games and activities where you child can learn about the alphabet, numbers and much more.
Reading IQ Reading IQ is a digital, interactive library app that's specially designed for kids under the age of 12. With over 1000 specially-curated and child-friendly titles as well as over 700 voiced books, your child will be able to hone their reading and listening skills, bringing these skills to the next level.
Wizard 101 Your child will be able to play as an up-and-coming wizard, explore a beautiful fantastical world, and meet new friends in Wizard 101.
Petra's Planet Petra's Planet teaches social studies, geography and culture within a virtual world setting.
Animal Jam Learn about animals of all kinds and watch educational video spots narrated by animal experts.
Statistics
Games222
Articles62
Surveys5
Blog Posts267
Users274
User Reviews3
Find us on Facebook