Calculus Games List
Games that teach your child advanced math such as calculus and pre-calculus.
IXL is an educational site which contains quiz-like games for your children aged around 2 to 18. It covers a wide range of topics from math to languages; from the sciences to social studies, making it a suitable supplementary tool for educators, especially those involved in homeschooling.
10
rate
Education.com is an e-learning platform similar to ABCmouse. Here, your child can learn everything they need in accordance to the syllabus (Common Core) from PreK up to 5th Grade in entertaining ways.
10
rate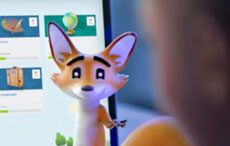 Stride K12 is an online educational program offering personalized public and private school curriculum that is perfect for homeschooling and online learning, as well as a host of other features, giving kids the tools they need to learn in their own unique ways, at their own pace, and at their own place!
-
rate
Study Island is an educational program that packages oftentimes dull-sounding lessons into fun and engaging games. With over 600,000 unique lessons, this program provides the depth needed for your child to excel in math, science, social studies, and the English language, in addition to providing crucial progress data to you, the educator.
-
rate
Featured Games
Adventure Academy From the creators of one of the world's leading learning program, ABCmouse, Adventure Academy is a brilliant virtual world game that's cleverly designed to be both fun to play and also educational. It covers a wide range of topics from science and math to English and is suitable for kids between the ages of 8 to 13.
ABCmouse Welcome to a very comprehensive set of games and activities where you child can learn about the alphabet, numbers and much more.
Reading IQ Reading IQ is a digital, interactive library app that's specially designed for kids under the age of 12. With over 1000 specially-curated and child-friendly titles as well as over 700 voiced books, your child will be able to hone their reading and listening skills, bringing these skills to the next level.
ABCya.com ABCya.com is a brilliant educational website that uses gamification to encourage and promote fun learning. The site offers entertaining lessons from Kindergarten to Grade 6 based on the Common Core Standards, covering wide-ranging topics under all the important subjects like English, Maths, Science, and Social Sciences.
WhiteHat Jr. WhiteHat Jr is a coding program that offers live online coding classes that are designed to teach kids between the Grades 1 to 12 the skills they'll needed for coding as well as the ability to code for websites, apps and more.
Wizard 101 Your child will be able to play as an up-and-coming wizard, explore a beautiful fantastical world, and meet new friends in Wizard 101.
Statistics
Games230
Articles63
Surveys5
Blog Posts293
Users323
User Reviews3
Find us on Facebook