Spell, Write and Read
by Aethyna
Dec 2, 2016 | 1 Votes | 1 Played | 0 Reviews
10
rate
Let your kid learn how to spell, write and read with this nifty educational app, Spell Write and Read.
Play Now
Similar Games
Played
People Also Played



Quick Brief

Let your kid learn how to spell, write and read with this nifty educational app, Spell Write and Read.


Educational Aspects

Vocabulary -By learning to spell, write and read a plethora of new words, your child will be able to expand his/her vocabulary.

Hand & Eye Coordination -The game requires a certain amount of skills when it comes to dragging and dropping letters to the correct positions on the word, as well as using a finger to trace the letters in a word.

Spelling and Reading- Spell, Write and Read spells out every word in the game while allowing your child to spell them out him/herself. The pronunciation of the narrator is accurate so you won't need to worry that your child will learn to read the words the wrong way.


Special Features

Writing-It's interesting to note that in Spell, Write and Read, your child will learn how to "write" using their finger. This is a great first step for young kids to learn how a letter is written, but eventually, you may want to switch your child over to using an actual writing tool, be it a pencil, pen or even crayon so they could learn how to hold the tool correctly as well.


Note: Only 1 word category, First Words, is available for free. You'll need to buy the full game to access the other categories like Animals, Colors and more.
Spell, Write and Read Blog
by Aethyna
Dec 2, 2016
Let your kid learn how to spell, write and read with this nifty educational app, Spell Write and Read.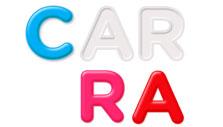 Read More
User Reviews
Please fill in the title and the full review fields
The review text can be a maximum of 10000 characters long
Please rank the game before submitting your review
The review title can be a maximum of 50 characters long
Featured Games
Adventure Academy From the creators of one of the world's leading learning program, ABCmouse, Adventure Academy is a brilliant virtual world game that's cleverly designed to be both fun to play and also educational. It covers a wide range of topics from science and math to English and is suitable for kids between the ages of 8 to 13.
Fer.al Fer.al is designed to be a thrilling sequel to the popular, kid-friendly virtual world game, Animal Jam, featuring a massive world to explore, lots of fun and exciting stuff to do, and many new players to meet and make friends with.
ABCmouse Welcome to a very comprehensive set of games and activities where you child can learn about the alphabet, numbers and much more.
Reading IQ Reading IQ is a digital, interactive library app that's specially designed for kids under the age of 12. With over 1000 specially-curated and child-friendly titles as well as over 700 voiced books, your child will be able to hone their reading and listening skills, bringing these skills to the next level.
ABCya.com ABCya.com is a brilliant educational website that uses gamification to encourage and promote fun learning. The site offers entertaining lessons from Kindergarten to Grade 6 based on the Common Core Standards, covering wide-ranging topics under all the important subjects like English, Maths, Science, and Social Sciences.
WhiteHat Jr. WhiteHat Jr is a coding program that offers live online coding classes that are designed to teach kids between the Grades 1 to 12 the skills they'll needed for coding as well as the ability to code for websites, apps and more.
Statistics
Games227
Articles62
Surveys5
Blog Posts286
Users301
User Reviews3
Find us on Facebook