Blog
by shilpa
Dec 30, 2016
Most games teach hard subjects like science and maths, but there are some that can also teach your child soft skills that will help them in their future lives regardless of which profession they choose.
Read More
by Aethyna
Dec 21, 2016
We've taken the liberty to compile a list of the best paid educational apps on Android and/or iOS that you may want to consider buying for your kid for Christmas.
Read More
by Aethyna
Dec 20, 2016
With a host of cute and delightful animals as their companion, your child will get to explore the wonderful world of the English alphabet through high quality phonics.
Read More
by Aethyna
Dec 20, 2016
In Exploriverse Math Ice Cream, your child will be able to explore 10 scrumptious ice cream worlds while solving various math problems to win various ice cream flavors and toppings.
Read More
by Aethyna
Dec 13, 2016
Your child will get to go on an exciting adventure with LEGO policeman as he tracks down an escaped convict and a missing cat.
Read More
by Aethyna
Dec 13, 2016
Give your child the freedom to create and drive their very own LEGO car in this creative game, LEGO Juniors Create & Cruise!
Read More
by shilpa
Dec 9, 2016
It is vital for the children of this generation to know about what is happening to the natural world as we now know it. Hopefully, with an increased awareness and concern for the environment around them by playing these educational games, they will be able to do their part to correct the path and save Mother Earth.
Read More
by Aethyna
Dec 2, 2016
Let your kid learn how to spell, write and read with this nifty educational app, Spell Write and Read.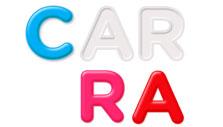 Read More
by Aethyna
Dec 2, 2016
Let your child learn the many different types of rhyming words with Bud in this fun yet educational game.
Read More
by Aethyna
Nov 24, 2016
Baby Panda need to hide from the bully, MiuMiu, who wants to steal her lollipop. Can your child help her?
Read More
Older Posts
Blog Archive
Featured Games
Adventure Academy From the creators of one of the world's leading learning program, ABCmouse, Adventure Academy is a brilliant virtual world game that's cleverly designed to be both fun to play and also educational. It covers a wide range of topics from science and math to English and is suitable for kids between the ages of 8 to 13.
Fer.al Fer.al is designed to be a thrilling sequel to the popular, kid-friendly virtual world game, Animal Jam, featuring a massive world to explore, lots of fun and exciting stuff to do, and many new players to meet and make friends with.
ABCmouse Welcome to a very comprehensive set of games and activities where you child can learn about the alphabet, numbers and much more.
Reading IQ Reading IQ is a digital, interactive library app that's specially designed for kids under the age of 12. With over 1000 specially-curated and child-friendly titles as well as over 700 voiced books, your child will be able to hone their reading and listening skills, bringing these skills to the next level.
ABCya.com ABCya.com is a brilliant educational website that uses gamification to encourage and promote fun learning. The site offers entertaining lessons from Kindergarten to Grade 6 based on the Common Core Standards, covering wide-ranging topics under all the important subjects like English, Maths, Science, and Social Sciences.
WhiteHat Jr. WhiteHat Jr is a coding program that offers live online coding classes that are designed to teach kids between the Grades 1 to 12 the skills they'll needed for coding as well as the ability to code for websites, apps and more.
Statistics
Games226
Articles62
Surveys5
Blog Posts282
Users293
User Reviews3
Find us on Facebook