Games starting with S
Safety for Kid: Finding Dangers is a unique app that teaches your child about the dangers around them.
9
rate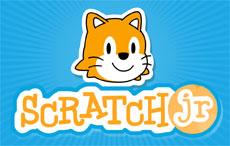 Let the 5- to 7-year-olds in your family learn how to code with Scratch Jr.
9
rate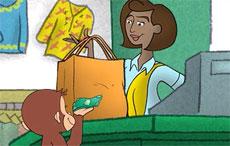 Curious George likes to pretend to be a secret agent. He has been sent to the shops for some items and your child can help him have fun shopping.
-
rate
Enjoy a fun world with its own school and lots of fun games to enjoy.
9
rate
Shark Car needs to get to the ferry before it starts heading home and your child can help him get there in this fun reflexes game.
-
rate
Play as the mayor of Park Town and help the people balance employment creation with their environmental impacts in this amazingly educational game, SimCityEDU: Pollution Challenge!
10
rate
Join the Cat in the Hat as he talks about Termites and how they can build, and then your child is able to build towers with shapes, or draw their own shapes too.
-
rate
There has been a big snowstorm on the mountain and people and penguins need rescuing with your child's help.
10
rate
Martha and her owner is exploring space but something knocked their socks off. Help them collect their socks while avoiding obstacles along the way.
9
rate
PBS Kids Spectacular Sounds Bingo makes it fun to learn the alphabet sounds (phonics).
9
rate
Let your kid learn how to spell, write and read with this nifty educational app, Spell Write and Read.
10
rate

Your child will be able to enjoy 10 rounds of hangman in this fun and challenging game, Spelling Bug: Hangman.
9
rate
Let your child help Caillou spell words using the given letter blocks.
7
rate
Let your child explore the many beautiful worlds in Sqwishland, make new friends and have fun playing some of the mini-games the game has to offer!
8
rate
Starfall is a game app that contains a myriad of educational mini-games, which range from teaching about the alphabets to some basic math and counting, as well as a plethora of exciting stories, fun rhymes and entertaining sing-alongs that your child would love.
7
rate
Featured Games
Adventure Academy From the creators of one of the world's leading learning program, ABCmouse, Adventure Academy is a brilliant virtual world game that's cleverly designed to be both fun to play and also educational. It covers a wide range of topics from science and math to English and is suitable for kids between the ages of 8 to 13.
ABCmouse Welcome to a very comprehensive set of games and activities where you child can learn about the alphabet, numbers and much more.
Reading IQ Reading IQ is a digital, interactive library app that's specially designed for kids under the age of 12. With over 1000 specially-curated and child-friendly titles as well as over 700 voiced books, your child will be able to hone their reading and listening skills, bringing these skills to the next level.
ABCya.com ABCya.com is a brilliant educational website that uses gamification to encourage and promote fun learning. The site offers entertaining lessons from Kindergarten to Grade 6 based on the Common Core Standards, covering wide-ranging topics under all the important subjects like English, Maths, Science, and Social Sciences.
WhiteHat Jr. WhiteHat Jr is a coding program that offers live online coding classes that are designed to teach kids between the Grades 1 to 12 the skills they'll needed for coding as well as the ability to code for websites, apps and more.
IXL IXL is an educational site which contains quiz-like games for your children aged around 2 to 18. It covers a wide range of topics from math to languages; from the sciences to social studies, making it a suitable supplementary tool for educators, especially those involved in homeschooling.
Statistics
Games230
Articles77
Surveys5
Blog Posts307
Users362
User Reviews3
Find us on Facebook